About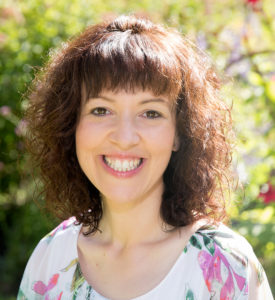 Katrina is an illustrator based on the beautiful Bellarine Peninsula, in Victoria Australia. She studied a degree in Fine Art and holds a post graduate degree in Visual Communication Design from Deakin University.
Katrina works from her home studio, illustrating for a range of clients and focusing her attention on illustrating children's books.  Katrina aims to convey a sense of emotion, playfulness and tenderness in her illustrations, which can be seen in her chosen subjects and individual illustrative style.
Working in traditional mediums, she creates her illustrations using coloured pencil, graphite, watercolour, ink and gouache and her style can be described as detailed, classic and realistic. She enjoys creating images of beauty and finds it wonderfully satisfying when her work connects with people and brings joy to the viewer.
Katrina has also developed a range of greeting cards featuring her illustrations which are available via her website shop, together with fine art prints of her original illustrations. She also has signed copies of her children's books available.
Katrina conducts children's art classes during school terms in East Geelong and is also available for private commission work.
Please feel free to contact Katrina with any questions.
Downloadable PDF of a selection of Katrina's work.
Books:
Christmas Under the Overpass (written by Katie Flannigan) picture book published by Little Pink Dog Books – due October 2023.
Cato's Can Can (written by Juliet Sampson) picture book published by Ford Street Publishing Australia (2021).
A House of Mud (written by Sophie Masson) picture book published by Little Pink Dog Books Australia (2020).
The Perfect Puppy (written by Alyce Hall) picture book published by Little Steps Publishing Australia (2019).
Awards:
First place – CYA Conference 2018 – Graphic Novels, Illustrated Picture Books and Illustrated Middle Grade Novels & Illustrations aspiring category
Media:
Katrina's interview on Kids Book Review – click here
Professional memberships:
Illustrators Australia (click here to view my online portfolio)
Australian Society of Authors (ASA)